Twitter About Me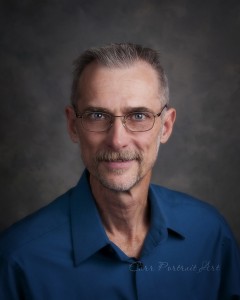 Hi, thanks for dropping in. I'm Rick; husband to Trish; Dad to Tim, Adam, Elise & Sarah; Papa (granddad) to Joshua, Alisha, Daniel, Eva, Thayer, Anna, Aidan, Nathanael, Ashlynn, and soon to be two more. I'm buddy, food provider, sometimes pillow, and personal trainer to my cat, Flower. (He's named after the skunk in "Bambi" due to a white streak down his back when he was a kitten. It has since disappeared, but he's stuck with the name). And I'm nuisance (amateur trainer), food provider & muck raker to our two appaloosas, Rocky & Domino.
Mostly though, I'm a follower of Christ Jesus. One of my biggest hot buttons is growth. I love to learn. I love to see others learn. I love to see people grow in their relationships with the Lord and with one another. I enjoy sharing what I've learned and hearing what others are learning, too.
I'm on a journey. It's a journey of growth. It's a journey of progress to maturity, to completion, to holiness. It's a journey to increase in the knowledge of Him.
In the days of pilgrimages and crusades, those making the journey to or from the Holy Land were sometimes called wanderers or saunterers (from "saunt" – meaning saint or holy – and "terra" – meaning land or earth). I invite you to join me on this spiritual journey and be my fellow saunterer.
My blog is about that journey, and the lessons I've learned – and am learning – along the way. Mostly, it's about faith, increasing in faith, growing faith, and expressing faith through thanksgiving. Ultimately, I hope it leads us to extreme thankfulness – giving thanks always for all things. There is freedom there. There is victory there. There is life there.
I invite you to join in and make it a conversation. Comment. Share the lessons you are learning. Share the things for which you are thankful. I invite you to subscribe so that you'll receive each post. Scan them or read them word for word. Hopefully, you'll find a nugget that speaks to you. Then let me know what you think. (See my comment guidelines).
From time-to-time, I hope to have guest posts. (See guest post guidelines).
You can reach me by e-mail, on Facebook, LinkedIn, or Twitter.