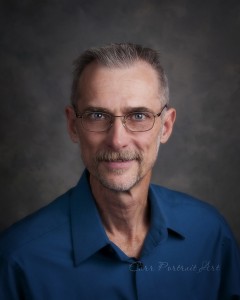 Hi, thanks for dropping in. I'm Rick; husband to Trish; Dad to Tim, Adam, Elise & Sarah; Papa (granddad) to 11 grandchildren and 4 greats.
Having "therickcarr" as a domain begs the question as to who "therickcarr" is, especially at this season of my life.
Mostly, I'm a follower of Christ Jesus. One of my biggest hot buttons is growth. I love to learn and to see others learn. I love to see people grow in their relationships with the Lord and with one another. I enjoy sharing what I've learned and hearing what others are learning, too.
With that motivation, I wrote a book.  The original title was "He Is a Rewarder." It deals with trusting God with every detail of our lives, to the point of learning what it means to give thanks always, for all things.  It's an extreme kind of thankfulness growing out of an extreme level of trust.  In a world where "extremism" has taken on a negative connotation, Christians have a unique opportunity to step up to a Biblical understanding of Christianity that is not militaristic, or mean, or brutal, and certainly does not involve killing or in anyway mistreating or hurting others.  If you see anyone doing these things in the name of Christianity, the fault is with them, not with Christianity. What they are doing is absolutely not Christian!  Extreme Christianity loves.  Extreme Christianity seeks God.  Extreme Christianity gives thanks to God because it trusts God to the extreme.  Extreme Christianity produces and demonstrates a righteousness that exceeds that of the Pharisees – not in its emphasis on law but in its total, absolute faith in the God who is, and is a rewarder of those who seek Him. Giving thanks always for all things releases our faith, communicates our faith, and builds our faith. So, since my book actually emphasizes this aspect of life, the title changed to "Extreme Thanks."
I'm currently working on a fiction book based on the Civil War diary of my great-great grandfather, in which I want to inject some of the principles of faith that I've learned in my own life.  These principles are part of the heritage I received from my ancestors.  It's my hope it may even turn into a series of two or three books.  I want my fiction writing to help give illustration to the truths in my non-fiction work.
I'm on a journey. It's a journey of growth. It's a journey of progress to maturity, to completion, to holiness. It's a journey to increase in the knowledge of Him. My blog is about that journey, and the lessons I've learned – and am learning – along the way. Mostly, it's about faith, increasing in faith, growing faith, and expressing faith through thanksgiving. Ultimately, I hope it leads us to extreme thankfulness – giving thanks always for all things. There is freedom there. There is victory there. There is life there. Join me on this spiritual journey.
Make it a conversation. Comment. Share the lessons you are learning. Share the things for which you are thankful. Please subscribe so that you'll receive each post. Scan them or read them word for word. Hopefully, you'll find a nugget that speaks to you. Then let me know what you think. (See my comment guidelines).
From time-to-time, I hope to have guest posts. (See guest post guidelines).
You can reach me by e-mail, on Instagram, Facebook, LinkedIn, or Twitter.
This is all still a work in progress, just like I am.  I have a personal photography and writing project I began years ago, and hope to pursue consistently in days to come, called "Four Corners."  I enjoy wood carving – hand carving wood figures, as well as turning wood on a lathe to create pens and pencils, and handles for tools and other gadgets.  My work on my fiction book resulted in an interest in ancestry research.  For 17 years, I was a professional photographer.  I had a portrait studio, and earned my certification through Professional Photographers of America.  I am a past president of Metro Professional Photographers in OK City, and of Professional Photographers of Oklahoma.  And I'm a cancer survivor.    So either on pages on this site, or through links to a separate site, I'll share some of my other interests and life experiences as well.  Those things help define who "the" Rick Carr is, and will help us get to know one another.