Religious activities, like giving to the poor (Mt 6:2-4), prayer (vv. 5-8), and fasting (vv. 16-18), are not for public spectacle. That's how they become "religious." They are meant to be spiritual activities, between you and God. They are meant to honor and show love for the heavenly Father. "Our Father who is in heaven, hallowed be Your name." When we allow expressions of our spiritual relationship with the Father to become ritualistic, religious activities paraded before the eyes of men, we dishonor the name of our Father. There is nothing holy about giving, praying or fasting in this way, and it reflects poorly on the name of the Lord before the very audience we hope will be impressed by our efforts. We glorify ourselves, not the Father.
"Your kingdom come. Your will be done, on earth as it is in heaven." So, don't store up treasures on earth…, but store up treasures in heaven, "for where your treasure is, there your heart will be also" (vv.19-21). What are you looking at? On what are you focused? If you are focused on earthly, temporal things that corrode and rust, that can be consumed by insects or stolen by thieves, then you are looking at the dark, dismal, temporal world and missing the light of life, and the light of heaven in your life. If your eye is focused on the dark, then your whole body will be affected by it. Instead focus on the eternal. As Paul put it, "set your mind on the things above, not on the things that are on the earth."[1]  No man can serve two masters. You cannot serve God and wealth, the eternal and the temporal.
And, on that note, "give us this day our daily bread." Do not be worried about what to eat or drink (vv. 25-34).  Rather than seek earthly gain, or be concerned with earthly loss, seek first His kingdom and His righteousness. He'll take care of your temporal needs so that you need not be concerned with them. Life is more than food and clothing. Life is not about temporal needs or acquisitions. Life is about a relationship with the Living God, and life is found in seeking Him, and trusting Him to reward your search, by giving you Himself, and everything else you need. He gave us His Son, "how will He not also with Him freely give us all things?"[2] God provides food for the birds. He provides beautiful "clothing" of flowers for the fields. Your worrying about these things or anything else is not going to add anything to your life. People who don't know God worry about temporal needs. Why would you, knowing God, settle for anything less than more of Him? Seek Him, and don't worry about tomorrow. It will bring challenges, but God has grace for those challenges, too. You don't know what they are, or when or even if they will come. So, worrying now isn't going to help. When they do come, worrying won't help then either. Trusting Him will. He has grace for every need, for every situation you will face. If you aren't going to face it, you will never have the grace for it. But, then, if you aren't going to face it, there is no reason to worry about it. If you are going to face it, He won't give you the grace for it until you need it. So, there is no need to worry about it now. When you do have to face it, there is no need to worry then, because He will give you the grace you need to make it through. Cast all your anxiety on Him, because He cares for you.[3]
"And forgive us our debts, as we also have forgiven our debtors." Right, because we surely have forgiven everyone who has ever owed us anything or offended us in any way. In the model prayer, Jesus follows up the request for daily bread with a request for forgiveness as we forgive. In the sermon, He follows up his admonition to trust God with the imperative, "Do not judge so that you will not be judged." The standard you set for measuring and judging others, is the standard that will be used in measuring and judging you. Chances are really good that you don't measure up any better than those you are criticizing. Do you not realize there is a 2×4 sticking out of your eye? If you try to get that piece of sawdust out of your brother's eye, you will only succeed at smacking upside the head with your 2×4. You will only injure him with your hypocrisy, and neither of you will be better off or any closer to God as a result.
If you try to get that piece of sawdust out of your brother's eye, you'll smack him upside the head with the 2x4 in your eye. You'll injure him with your hypocrisy, and neither of you will be better off or any closer to God. Click To Tweet
In Matthew 7:7-11, Jesus summarizes. It comes back to seeking God's kingdom, and His provision. If someone wrongs you, do you see it as a threat to your "daily bread?" Are they somehow taking away what you need to survive in this temporal world? Is your focus on the temporal world, or God and His kingdom and His provision? Are you fully, truly trusting Him? Do you not love your children enough to take good care of them? If your son needs bread are you going to give him a rock? Your heavenly Father loves you more than you could ever, possibly love your children. How is that we doubt that the God who lavishes grace on us[4] will give good things to those who ask Him?
In verse 12, in what we call the "Golden Rule," Jesus says, "In everything, therefore…." Therefore! Because of. On the basis of what's been said. How can we forgive our debtors? How can we not judge those who have faults – specks of sawdust in their eyes that make us painfully aware of the 2×4 we are denying in our own eye? We need to know that our heavenly Father truly loves us far beyond what any earthly father ever will or even can. We need to know He truly does supply all our need, our daily bread, our food, clothing, and shelter. We need to know that by taking our eyes off the dark and dismal world of the corroding temporal, and focusing on the untarnished and incorruptible eternal kingdom, our temporal needs will be supplied and we will be filled with the light and life of the living God of heaven.
The next line of the model prayer can be a little confusing. Why would God lead us into temptation? Why, then, would we even need to request: "Lead us not into temptation, but deliver us from evil"? To me, it is so obvious that God would not lead me into temptation, that I never really thought of this phrase in that sense. I know that any time I am faced with temptation, test or trial, God is faithful and will with it make a way of escape.[5] I guess I have always thought of this phrase more in the sense of acknowledging that God leads us out of temptation and delivers us from evil. I just need the grace and spiritual strengthening to follow Him. Jesus gives the warning that the gate is small and the way is narrow. If we are thinking we're following Him and we look just like everyone else that claims to be religious, then chances are we are on the broad path. Those who profess religion and whose religion is about religious rites and rituals and not about seeking Him and His righteousness will not produce good fruit. They will be horribly disappointed when they stand before the Lord thinking they have served him. They will be on the same sinking sand as those who refused to ever follow Him in the first place. In the sermon on the mount, Jesus described a new way of thinking that was different from that of those who promoted religious religion. He described a righteousness that exceeded that of those considered the most righteous. He promoted a heavenly kingdom to those who thought the Messiah would come to establish an earthly kingdom. He promoted a life centered on things above, not on things on the earth. And He ended it by declaring that the only solid foundation for life was acting on the things He said.
[1] Colossian 3:2
[2] Romans 8:32
[3] 1 Peter 5:7; see also Philippians 4:4-7
[4] Ephesians 1:7-8
[5] 1 Corinthians 10:13
I was praying  this morning, and it turned into praying for someone to  know more of God's love. Paul prayed a prayer in Ephesians 3, and it became the core of my prayer this morning. I'm putting a blank, instead of a specific pronoun, so that it can be an example of how to pray scripture. In this context, it isn't about the person for whom I prayed, but rather, hopefully, a help to others as to how to pray.
Father, I lift _____ to you, and ask that you would give him/her the heart of a child toward you – a heart that trusts – eloquent in its simplicity. Lovingly trusting.
Help_______to see that their problems are not due to a lack of love and kindness on Your part, but rather due to the evil that men have invited into the world, and to which those around them have yielded their hearts.
And open ______ eyes to see their own children for what they really are – for as they do, it will help _____ understand their own need for You as Father.  Those little ones are just children in search of love and tenderness – someone they can trust with their own child heart and faith. Help______ to see, and to teach their children, that life is not about sex or sexuality or even gender, and neither is love. Help ______ to see that their own search for worldly love has left him/her feeling empty, and grant that _____ would know Your love in all its fullness:
Lord, grant, according to [in proportion to] the riches of Your glory, _______ to be strengthened with power through Your Spirit in their innermost being, and grant Christ to indwell [literally be comfortably at home in] _____ heart through faith. This I know will have the following results – so that, _______ being rooted and grounded in love,
may be able to comprehend with all the saints what is the breadth and length and height and depth and to know the love of Christ which surpasses knowledge,
that _______ may be filled up to ALL the fullness of God.
Strengthened with power – verb and noun form in Greek of the word dunamis – ability! Through His Spirit – God's ability turned loose in us. Christ indwelling us – being at home in us – so comfortably at home that He could kick back with His feet on the coffee table and just know He belongs there.
When those to things happen, the result is we come to know the love of Christ in its fullest dimensions – a knowledge greater than any the world offers, and we experience the fullness of what it means to be God's house.
Back in ancient times, when personal computers were little more than a gleam in the eyes of men like Steve Jobs & Bill Gates, people didn't blog. There was no web to log your thoughts on. You actually had to use paper and pen.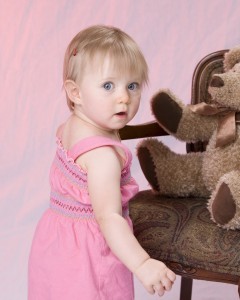 I know! Right? I can almost hear your collective audible gasps!
I was reading back through one of the volumes of my spiritual journal, mainly to verify exactly what year I originally wrote the manuscript for my book, and I found a number of entries of lessons learned and prayers answered that I had forgotten about. (Hmm. Must be why I kept a journal.) Here's an example. The church we were attending, AnchorChurch in Ft. Worth, had a prayer ministry. Because I traveled during the week, and did not want to take time from my family when I was home on weekends, I took a turn praying from 3:00-6:00 on Sunday mornings. I spent the first 2 hours praying in the prayer room over the prayer requests, and the third hour walking and praying in the auditorium for the church and the services later that day.
On Sunday, 12/2, as I was praying in the AnchorChurch meeting place, I found myself praying in the center of the platform, that from that very spot, healing would go forth.  That something would happen, and from right there, life and healing would go out to the whole body of AnchorChurch.
That morning, the pastor, Tim Taylor, stood before the church and in brokenness confessed his need of us.  He then sat down right where I had stood earlier, in order for people to gather around him and pray over him.  As he was prayed over, the father of one of our worship leaders, who was visiting that Sunday, said that during the praise time he had sensed in Anchor a "spirit of rejection," and invited all who were dealing with that to come forward.  Almost all who were there did.  And the healing began.
It was not because I had prayed, per se, but because it was His will!  Because it was His will, He put it in my heart to pray for it.  If we ask anything according to His will, He hears us. And if we know that He hears us, we know we have what we request of Him (1 John 4:14-15).  Because it was His will, He chose to do it, and put it in my heart to pray it and open the door for Him to work it.  He is at work, both to will and to work for His good pleasure! (Philippians 2:13).
Share a time when God put something on your heart to pray about, and then proved it by answering. Feel free to share any answered prayers.
Sometimes God inspires us to pray for something, then provides it. He wills, and He works. Click To Tweet
"Father, she is dwelling in darkness and in the shadow of death – so surrounded by this temporal, dying world and the lies of the enemy that she cannot see. As a result, she's a prisoner in misery and chains – bound by lies, confusion, hurt, sadness, and a lot of anger. It's mostly the result of rebelling against Your words and having spurned Your counsel. From there, You have allowed her heart to be humble with labor – struggle, strife, and wearisome effort. And all her best efforts don't bring her the peace and comfort for which she longs. She stumbled under the load, and there was none to help. Her friends are all pretty much in the same condition. They can "feel your pain," offer some companionship, but no real help.
So, Lord, grant her the desperation and the grace, the insight and the courage, to cry out to You in her trouble, for You have declared that You are a rewarder of those who seek You – so I know that when she calls out to You and seeks You as her answer, You will be found – You will reward her search.  Abba, she will find that You have saved her out of her distress. Bring her out of darkness and the shadow of death. Break her bands apart.
Give her vision to see Your lovingkindness, and let her give thanks to You for it, and for all Your wonders to the sons of men! Let her see that You have shattered gates of bronze and cut asunder bars of iron, not only freeing her from her prison, but also destroying the defenses of the enemy so that she might run through the territory that the enemy has sought to claim and in victory reclaim it in You, in Your power and strength, and to the praise of the glory of Your grace." – based on Psalm 107:10-16
Psalm 107 is an incredible road map for intercession. In about 5 paragraphs dealing with a variety of crises, David shows how those situations ensnare us, bring us to the point of seeing our need and spiritual emptiness, and crying out to God for help. He declares the faithfulness of God to deliver those who cry out to Him and urges them to give thanks for God's faithful deliverance.
Paul understood the concept and the extreme value of giving thanks, pointing out in Romans 1 that it was a lack of thankfulness that contributed to men become foolish in their speculations, harden their hearts and become wise fools embracing their own explanations of the nature of the world and worshiping creation instead of the creator.
I have been through enough in my lifetime to know with certainty that God uses our life situations to help us learn to let go of the temporal and embrace the Eternal. And I have found that giving thanks is perhaps the ultimate expression of trusting that God is faithfully working in my life, using each situation.
Giving thanks is perhaps the ultimate expression of trusting that God is faithfully working in every situation in my life Click To Tweet
Is there someone for whom you are interceding? Maybe there is someone for whom you want to pray, but are not sure how? Take a look at Psalm 107. Maybe you'll find the words to pray, right in God's own written word.
Give thanks to the Lord, for He is good; for His lovingkindness is everlasting. People from all over the earth have found that God cares. From the east and the west; from the north and the south – from the four "corners," or hemispheres of the earth – those who have found healing and deliverance are urged to proclaim their redemption with thanksgiving.
Where does it hurt? What is your struggle? What is your battle? Even more:  What is the solution? Does anyone care?
Psalm 107 addresses those questions. It is a great place to go to find out how much God cares for you. It is likely as you read it you will see yourself or someone you love in one or more of the sections of the chapter. What follows is sort of a paraphrase of Psalm 107.
Give thanks to the Lord, for He is good, for His lovingkindness is everlasting.
I've always wondered why spell check doesn't like the compound word "lovingkindness." Maybe it is because it is archaic; appearing mostly just in the Old Testament. Maybe it is because few people really believe that God is loving and kind. The word it translates is the Hebrew word chesed (חסד). It means mercy or compassion. However, it is not just feeling sorry for. It is love that acts with kindness to relieve the suffering it sees.
Give thanks to Him. He satisfies the thirsty soul and fills the hungry soul with what is good. When you feel like you are in a wilderness, with no place of comfort, no place to call home; when you feel you are fainting spiritually or emotionally from an inner starvation – cry out to Him, and you will find His deliverance. It is wonderful to see His lovingkindness at work.
Give thanks to Him. He slices through iron bars of bondage and shatters the gates that keep you imprisoned. When all around is the doom and gloom of death row; when sin has you bound in chains because you have rejected Him; when life is a struggle and you feel weighed down and weary – cry out to Him, and you will find His deliverance. He forgives and liberates. It is wonderful to see His lovingkindness at work.
Give thanks to Him. Thank Him as though you are offering your thanks on an altar. Sing for joy because of His mercy. He sends His word and heals, and delivers from the destruction we have made of our lives. When your own foolishness and sin have resulted in turmoil; when even food loses its appeal; when death seems like your only possible release from the mess you have made – cry out to Him, and you will find His deliverance. It is wonderful to see His lovingkindness at work.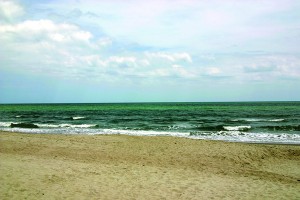 Give thanks to Him. Do not be afraid to do it in public. Lift Him up before others. He calms the storms of life and brings us into a safe harbor. When you are miserable, and tossed around by life to the point of staggering ; when you are at your wits' end; when the roller coaster waves of life have you sea-sick, nauseous and you feel your soul is melting away – cry out to Him, and you will find His deliverance. It is wonderful to see His lovingkindness at work.
Think about His lovingkindness like this:
Sin can take us from a place of plenty and  turn life into a wilderness. God takes a wilderness and turns it into fertile land, providing food for the hungry, drink for the thirsty and a place to belong – an "inhabited city." He takes it a huge step further. Not only does He provide for us, but He gives an abundance – fields, vineyards, a fruitful harvest.
He does not say there will not be times when the enemy comes to oppress. I love the passage in Daniel 10, where Daniel had been praying for three weeks. An angel appeared and said he was sent out when Daniel began praying, but was detained by the "prince of Persia." Has Satan assigned demons to specific countries (perhaps even cities, maybe even businesses) to serve as "princes" in his efforts to rule over men? God pours contempt on princes and makes them wander a pathless waste! He sets the needy securely on high away from affliction.
Thank you, Lord, for taking me out of my wilderness and bringing me to a place of plenty, for satisfying my soul. O the bliss of those who hunger and thirst after righteousness for they shall be satisfied. Thank you that when the enemy would come against me and try to send me back to the barren past, he is the one who winds up in the wilderness. It truly is wonderful to see Your lovingkindness at work.
What are you thankful for today?