What do you have going for you? What things are in your favor? What can you lay claim to that give you a sense of status or importance?
I was born and raised in a Baptist, church-going family. I was a "good kid" – a leader in the church youth group, class chaplain through most of high school. I helped found a Christian service club at the school. I was "called to the ministry," attended a Baptist college – majoring in Religion and minoring in Greek. I married a Baptist girl who said she was "called to be a pastor's wife." Great fit since I was going to be a pastor. In addition, she played piano, I played guitar and we sang and harmonized well together.
Paul described the things he had going for him in Philippians 3:1-11. He concluded: "But whatever things were gain to me, those things I have counted as loss for the sake of Christ…."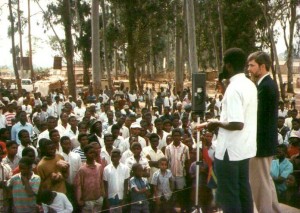 My good name was gain to me.  So was the respect of my peers and loved ones. Serving the Lord "in the ministry" was gain to me. Knowing what I was going to do with my life was gain to me. Having a wife who shared that ministry was gain to me. So was going to seminary.
And, I pretty much lost it all. The marriage was a little stormy, mainly because she married me to get away from her alcoholic parents and "hoped the love part would come later." After a few years, she decided she wanted out and left. (That's the short version. Relationships are always more complicated than that.) At any rate, all those dreams, all those things I counted as "gain," slipped through my fingers.
"My sheep hear My voice, and I know them, and they follow Me…. and no one shall snatch them out of My hand" (John 10:28). Over time, because He never let go of me, I realized that I had been clinging to all the trappings the world could offer a young man entering the ministry more than I was clinging to Him. Because He never let go, I learned that all those things I had been clinging to were temporal – including "the ministry." (One hopes "ministry" will have eternal results, but the ministry career itself is temporal.)
Whatever you are clinging to: a job, a ministry, "the" ministry, your parents, your spouse, or children, or siblings, a house, a car, a pet, a possession, lots of possessions, money, or even your own life – let go. Fall into the Father's arms. Nothing can snatch you from there. Cling to Him. Seek Him first and His righteousness, and everything else you need in life will be added back to you. Quit trying to get your needs met. Meet Him. Love Him. Seek Him. Know Him. Count all those things you have considered to be gain, or a benefit to yourself to possess, as loss.
Most of my life I have sought opportunities to minister. I have wondered how I "fit in" in church. I'm learning to let go of even that. I'm learning to just seek Him.
Have you had an experience that caused you to lose something you once thought was essential to success or meaning in your life? How are you dealing with that loss?
If our righteousness is to exceed that of the Pharisees, how does that affect the way we "do church?" Or does it? What about ministry and evangelism and discipleship?
A friend of mine, J. Guy Muse, wrote an interesting blog recently that got me thinking. Guy's recent post dealt with whether house churches, and to a degree churches in general, were meant to be permanent. Here's a link to his post: http://bit.ly/1cJSEGY. I tried to respond in the comments on his blog, and for some reason, probably because I'm not really good at posting things through my cell phone, it didn't go through. It gave me a few more days to mull it over, and here are the results.
In the American church culture, most believers are involved in missions by going to church and giving their money to support the professional Christians – the church staff and missionaries, either sent by that church or by their denomination – to do ministry. Their own involvement is generally limited to teaching a class at church, participating in a church sponsored "visitation" program, and maybe a mission trip to another country.
Guy is a missionary in Ecuador. His ministry took an unexpected turn about 15 years ago when the mission board encouraged missionaries to look at alternative methods of church planting. Guy and some other missionaries in Guayaquil found themselves facilitating a burgeoning house church ministry. Someone is led to the Lord, is excited about it, and wants their friends and family to hear the gospel. Rather than invite them to church, the new believers invite their friends and family to their home and share their new-found joy. Others come to the Lord, and the process is repeated. After an explosive beginning, from a couple of house churches to 60 to nearly 300 in a matter of months, the number of churches began to level out. The ministry continues, but the number of "churches" is not increasing. New house churches start. Some older ones cease. In his blog, Guy referenced a 2009 article by Felicity Dale that suggested that maybe house churches should be debriefing and sending centers. Guy suggested that maybe it's okay if a church is not permanent.
House church in the United States is different from what missionaries have seen in many "Third World" countries. Here, people drive 30 miles and more to participate in a house church. They may meet in different members' homes each week, or in the same home every week. They sing some songs, pray together, and have a teaching/Bible study/devotional. The worship may be much more free and open, the praying more personal and intense, and the devotional more of a mutual sharing than a one person lecture than what they ever knew in the institutional church. But, it's still pretty much church meeting on a smaller scale. It's having church in a home – kind of mini-church, or "church lite." There is rarely any evangelistic outreach. People still tend to shop around and find a house church that fits their idea of what it should be or which ministers more to their family's needs or fits their personality and/or understanding of the Bible….
The increasing numbers of people "doing home church" is more because of dissatisfaction with the institutional church and not a result of reaching the lost or unchurched. The numbers of people leaving the institutional church for home church and the popularity of "cell" churches in the 1980's-90's, has caused many churches to modify their traditional programs and at least rename them as "small group ministry." Usually, it's still just Sunday School, or children's ministry, or youth ministry under another name. Sometimes they add a few cell groups – maybe specific to particular occupations or other shared interests or a local community. The emphasis is still on meeting and teaching through the traditional methods.
Extreme righteousness, that which exceeds, demands that we take another look. I can speculate and come up with a number of reasons why we are willing to drive so far to go to church, why both institutional and house churches are growing or shrinking because of members moving from one church to another rather than because we are being evangelistic. Over the years I have become convinced that the biggest failing of the church is in failing to truly equip the saints to do the work of the ministry. We are still engineering some version of the Christian life primarily expressed in and through the institution, rather than equipping the saints to live and be the church and do ministry.
If the church is going to have an impact in an increasingly secular world, we may have to let go of the idea of being permanent. Jesus said to find your life, you have to lose it. We understand this in regards to salvation. To some degree, we apply it to discipleship. Maybe what's true of the individual is true of Church as a whole. I'm not suggesting we need to shut down our local churches, abandon our buildings, etc. Even if that were the ideal solution, it isn't going to happen. We do, however, have an opportunity to become more effective at what we do if we will equip individual Christians to be the church. We should send them forth to minister in every way possible in their day-to-day lives. Release them to miss a few "services" at the church building in order to serve their family, friends, and neighbors. On their jobs, in their neighborhoods – as they go, make disciples. Then they can come back together with other believers – the church, whether it's in a traditional building or a home – to debrief, to enjoy corporate worship, to be encouraged, nurtured and nourished, and to be sent forth again.
It fits with the Great Commission. The word "go" is not an imperative. Jesus didn't command His disciples to "go!" in Matthew 28:19-20. It's a participle, an "ing" word that suggests an assumed action. He says, "Therefore, going…" or "As you go…." He didn't have to tell them to go. He knew they would be going. The command is "make disciples." It should be a part of our daily going and doing.
What do you think? Are big buildings, technology, and stage show worship services the way to reach the lost? Is this "making disciples?" Where is the responsibility and opportunity of the individual Christian in fulfilling the Great Commission? What can the church do to better equip the saints?

Sometimes life can really knock you around. It might have been physical bullying by someone, but not necessarily. Have you ever been through situations that left you feeling like you were just beaten up by life itself? I have. There was a season when I even took "dip" signs personally.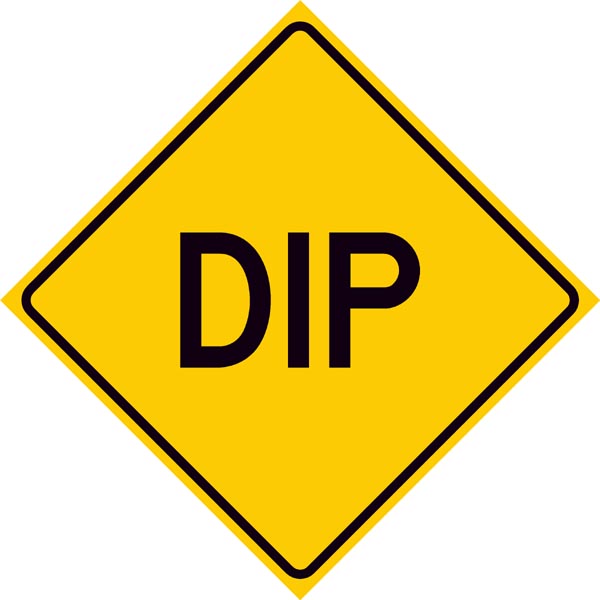 While I was in seminary, I took a full-time job as a counselor for narcotics addicts. That was an eye-opening experience for this naive, church kid from suburbia. I saw a whole new subculture. There was a depth of hurt and despair I had never seen before. Well, maybe I had, but just never really comprehended it. At the same time my eyes were being opened, I was able to show my clients a level of care and compassion they had not experienced before. Unfortunately, most of them couldn't comprehend it.
Like most people, they thought, if you haven't been where I am, experienced what I have, you can't help me. I've learned that's just an excuse for not being helped. If someone gets too close to helping us it means change is coming. As much as we may detest our current situation, most of us are afraid of change. So, we will even narrow the definition of experience. "If you haven't experienced exactly what I have, then you can't understand or help me."
A few of them got it, though. Very few ever moved to the point of really being willing to change. But some understood enough to be willing to open up, become vulnerable, share at a deeper level, listen, and be helped.
Dave, one of my clients, saw me downtown one day. I was coming out of the courthouse. He asked what I was doing down there. He thought I was visiting someone in jail, or maybe dealing with a ticket. I told him I was coming from the divorce court where my divorce had just become final. He was shocked. "I had no idea you were going through something like that. You've been hurting all this time you've been trying to help us? And you've been dealing with that without it showing, and without using drugs?"
It was kind of an epiphany for both of us. He realized people could actually go through a crisis in their lives, something very painful, and deal with it without drugs. And, I found the common ground I had with my clients. There really are a limited number of emotions available to any of us. We all have the same set of emotions with which to respond. That's not what makes us different. That's where we can relate. The difference is the outside stimulus. It could be divorce, an abusive parent or spouse, death of a loved one, bullying, failure, a rebellious child, a miscarriage, cancer or some other illness. Whatever it is, we only have that limited set of emotions with which to respond. The difference is how we choose to respond. Or, maybe more accurately, how we have learned to respond.
Through it all, I've learned God is faithful. He never leaves us or forsakes us. I've learned I'm not a dip. I'm His child. His heir. He really loves me. And even if I'm a nobody, I'm no less than anyone else. And, I've learned to be thankful – and that's what this blog is mostly about.
join the conversation:
How about you? Have you ever had a time when life seemed to just trample right over you? How did you feel? How did you deal with it? What did you learn? What do you have to be thankful for?
In 1994, I had the opportunity to go on a mission trip to Africa. I was working for Word Records as a sales representative. I had 3 weeks vacation a year, but they rarely allowed us to take all 3 weeks at one time. We had sales conferences 3 times a year. These were big events with information about our upcoming product releases. Missing one was unheard of. The mission trip would be 3 weeks long, and would overlap a major sales conference. My supervisor was doubtful, but said he would present my request to the VP of sales.
Meanwhile, I had a dream. Here's the short version: My wife, Trish, and I were in the sky over the east coast of the United States. There was a disturbance in the water down below. We moved down low to see what it was. It was like a bubbling. I touched one of the bubbles, and suddenly, I was flying across the ocean. I quickly came to the coast of Africa. As I neared the coast, the words "I want Africa" burst from within me. As I set foot just beyond the beach, I looked up the coastline and saw the skeletal remains of an old sailing ship. I was in a village with people milling around, going about their daily lives. My heart ached to do something for them, "to improve their lives and give them hope."
When I shared this with Jimmy Hodges, the organizer of the mission trip, the first thing he said was, "Have you ever been shipwrecked in your life?"
As I mentioned yesterday, as a youth I felt a call to the ministry and thought that for me that meant foreign missions. Right after that experience, I was riding home from church with my Mom. She asked, "What would you do if God sent you to Africa? You'd be a long way from family." I said, "I would go. If that's what God wanted He'd take care of me."
Just before college, the Lord spoke to my heart about staying in this country. I would still be in the ministry, just not overseas. I went to Louisiana College and majored in religion, minored in Greek.
I met a girl. She played the piano, had a nice voice. We sang together. She was "called to be a pastor's wife." We thought we had a lot in common. We got engaged our freshman year at college. Married the next summer.
Through college, I worked in churches doing music and youth ministry and interim pastorates. My senior year, I was also Chaplain's Assistant at a mental hospital. I finished college a semester ahead of schedule. Over Christmas break, we loaded up a U-Haul and moved into a simple little white frame house a few blocks from seminary in Ft. Worth.
All was good. I had a good reputation. I had the respect of my peers, and my relatives were proud of me. I knew what I was going to do with my life. I had a wife who shared in those plans. I was working on a masters degree. It was all "gain," as Paul put it in Philippians.
Our parents had advised against our getting married so young. "At least wait until after college." Most of our college friends had questioned our plans. "You guys argue all the time. Are you sure you want to get married?" We didn't see it. "We don't argue that much."
Yes, we did.
It didn't take long after we were married for us to admit it. Within a year or two, the "d" word was being tossed around. But, I was in the ministry. Divorce just wasn't an option. Eventually, it was. She decided she had never loved me. She didn't want to have my children. She just married me to get away from her alcoholic parents. She wanted out. Most of her reasons sounded like quotes from the soap operas she watched, or from Barry Manilow's music. However, she was afraid God would punish her if she actually divorced me. Still, she wanted out. I let her go – hoping to somehow, someday win her back. Then, when I found out there was another man, I gave up and filed for divorce myself.
I had been raised to believe a divorced person could not be in the ministry. In my mind, I was done. Everything I had considered good about my life seemed to slip through my fingers like sand.
Return to Africa. – Word did approve my missing the sales conference and going on the trip.
After a week of training local church leaders we began a series of open air meetings in local villages. Our first night preaching in the villages, we saw 3,000 people accept the Lord. The African pastors who were with us were celebrating and rejoicing and singing. Their joy enhanced ours. It was the most amazing time of worship and thanksgiving I've ever experienced.
Jimmy commented, "Most ministers work their entire life-time pastoring churches, and never experience in their whole careers what we saw tonight."
The Lord spoke to my heart, "Those 20 years you've been out of the ministry, I just gave them all back to you."
Have you ever had a time of major loss or deep hurt? How did you move on from there? Have you experienced healing and restoration?
Have you ever been sure of something, but then, it didn't happen like you thought?
You were just sure he'd ask you to the prom. He didn't. You were sure your team would beat your rival school from across town. They won. You were sure you'd get that key promotion. It went to the new guy. You were sure he was the man of your dreams. The marriage ended in divorce.
In high school ROTC, we had inspection every Friday during class. Best-Dressed competition was voluntary.
You arrived an hour before school started for an intense inspection. Uniforms were checked down to the minutest detail. Creases had to be perfect, and shirts wrinkle free. Ribbons were attached and patches sown the exact regulation distance from pockets or seams. Shoes shone like mirrors. Brass was polished to a perfect shine – no smudges, and no left over traces of Brasso Polish. The smallest "cable" (loose thread) was a demerit. You had to be able to answer any question over anything you had been taught regarding military science from chain of command, to weapons, to first aid…. I won.
On awards day, I even received the Brigade's highest honors, Senior Army Instructor's Ribbon, the Military Excellence ribbon, and the District Army Instructor's ribbon. Whoever won Best-Dressed their junior year, was a shoo-in for Lieutenant Colonel, Battalion Commander, as a senior. The winner of the Military Excellence award sometimes even made full Colonel, Brigade Commander, over all the schools in the district.
Senior year came and promotions were announced. Battalion commander went to someone else. He hadn't even placed 3rd in Best-dressed. Everyone was shocked. I was promoted to Major, S-2, third in command of the battalion. After class, I asked the instructor why. He said it went to the guy with the highest overall GPA. No one had ever said anything about that to us before. We thought it went to the guy who was the best in ROTC. I was disappointed.
I didn't let it bother me too much, though. ROTC was something for high school, but as a youth, Africa seemed to be in my future. I was going to be a missionary. But, that's a whole 'nother plan. Over the next few posts, I'll share some other unexpected turns in my life and look at how we can deal with those events in the light of God's Word (if everything works according to plan).
Sometimes things just don't turn out the way we expect. It may be something simple. Or it may be something that seems to alter the course of our entire life.
Can you relate? What plans have you had that didn't work out the way you expected? Small or large, can you share a time when it seemed your best plans and dreams were ship-wrecked?
I grew up going to church. The church I attended was a good one. Well attended, growing, reaching out to the community. The preaching was good. We had a good youth program. Choir, etc., I think you get the idea.
At an early age I felt called to the ministry. I thought it was going to be foreign missions. I think God let me think that because He had a lesson He knew I needed to learn later on. (Someday I'll share that story).
Right after I graduated high school, I led singing at revival services at a little church in Shreveport. The Levy Street Mission was in an area my sociology professor would call a "zone in transition." It was in a run down neighborhood that was well on its way changing from residential to industrial. It was a poor part of town. Some of the members were elderly, and had lived in that neighborhood many years. Others just couldn't afford nicer homes than the raggedy little houses that remained in that neighborhood. Still others lived in nearby apartments or government housing projects.
As I stood before that little congregation each night and led the singing, I was struck by the big smiles on their faces. When they sang the hymns, they really meant what they were singing. There was joy in their hearts that showed on their faces.
The next Sunday, back at my church, standing with the congregation as we sang, I felt the urge to look around. I was struck by the blank looks on the faces. Everyone seemed to just be mouthing the familiar words of the hymns. It was like their minds were somewhere else and the hymns meant nothing.
A thought hit me. It was a strange thought in that it wasn't like I came up with it. It wasn't like "I need to do this." It was more like I was being spoken to. "I don't need you in foreign missions. I have plenty for you to do in this country."
That's the reason for this blog. Over the years I have learned God is (He exists), and He is a rewarder of those who seek Him. He is faithful. When others aren't, He is. When I'm not, He is. When life gets hard, He is still faithful. Because He is, I have a basis for faith, joy, and even thanksgiving, no matter what. And, I have come to see that one of the key lessons the church needs to learn, in order to put the joy back in their hearts and the smile back on their faces, is giving thanks. It's about faith. It's about God's faithfulness. It's about God's purposes. It's about being thankful, always for all things.
Eventually, I'll be posting probably two or three times per week. I don't want to overload your inbox. I invite you to subscribe so that you don't miss out on the conversation. And yes, I hope it will be a conversation. I invite you to comment on the posts, and on other people's comments. You can check my comment guidelines if you'd like.
So, how about you? Have you ever felt like you were in the "church of the frigidaire?" Have you ever had a time when you felt like God truly spoke to you? And most importantly, what do you have to be thankful for?