Back in ancient times, when personal computers were little more than a gleam in the eyes of men like Steve Jobs & Bill Gates, people didn't blog. There was no web to log your thoughts on. You actually had to use paper and pen.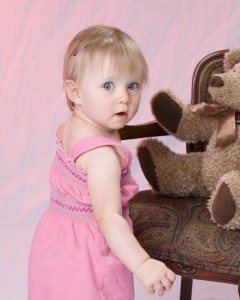 I know! Right? I can almost hear your collective audible gasps!
I was reading back through one of the volumes of my spiritual journal, mainly to verify exactly what year I originally wrote the manuscript for my book, and I found a number of entries of lessons learned and prayers answered that I had forgotten about. (Hmm. Must be why I kept a journal.) Here's an example. The church we were attending, AnchorChurch in Ft. Worth, had a prayer ministry. Because I traveled during the week, and did not want to take time from my family when I was home on weekends, I took a turn praying from 3:00-6:00 on Sunday mornings. I spent the first 2 hours praying in the prayer room over the prayer requests, and the third hour walking and praying in the auditorium for the church and the services later that day.
On Sunday, 12/2, as I was praying in the AnchorChurch meeting place, I found myself praying in the center of the platform, that from that very spot, healing would go forth.  That something would happen, and from right there, life and healing would go out to the whole body of AnchorChurch.
That morning, the pastor, Tim Taylor, stood before the church and in brokenness confessed his need of us.  He then sat down right where I had stood earlier, in order for people to gather around him and pray over him.  As he was prayed over, the father of one of our worship leaders, who was visiting that Sunday, said that during the praise time he had sensed in Anchor a "spirit of rejection," and invited all who were dealing with that to come forward.  Almost all who were there did.  And the healing began.
It was not because I had prayed, per se, but because it was His will!  Because it was His will, He put it in my heart to pray for it.  If we ask anything according to His will, He hears us. And if we know that He hears us, we know we have what we request of Him (1 John 4:14-15).  Because it was His will, He chose to do it, and put it in my heart to pray it and open the door for Him to work it.  He is at work, both to will and to work for His good pleasure! (Philippians 2:13).
Share a time when God put something on your heart to pray about, and then proved it by answering. Feel free to share any answered prayers.
Sometimes God inspires us to pray for something, then provides it. He wills, and He works. Click To Tweet